How wonderful it is to celebrate International Chefs Day in person today!
Our chefs prepared 300 boxes of bento lunch boxes for the students at St Andrew's Autism Centre. It was an eye opening experience that gave us insight into the work that the centre has been doing. Huge respect for the team; their love and enthusiasm is amazing! Please lend them your support; in whatever way you can.
This would not have been possible without the kind sponsorship of caterer, Kitchen Haus, as well as Harvest Gourmet, Alchemy Fibre and  Bfooding.Bio and Sphere.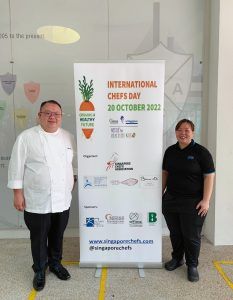 If you missed this even, you can still celebrate International Chefs Day! Just do something to contribute to the community, or a little act of kindness!