Jobs
This page is exclusively dedicated to our Corporate Members and Partners to advertise any job openings their company may offer. Corporate Members who wish to advertise should write in to singaporechefs@gmail.com . SCA shall not be liable for any content, accuracy and quality of information of the respective job postings. Any agreement / disagreement between companies (hirer) and individuals (hiree) shall be at their own discretion.


Chinese Barbecue Chef
Atlantis Paradise Island Bahamas
Paradise Island, Bahamas (Overseas)
Main Duties and Responsibilities:
Responsible for the implementation, development and smooth opening of the Chinese BBQ Kitchen Operation.
Ensures that the Chinese BBQ Kitchen is managed efficiently and according to the established concept statements.
To ensure that the Fire Life Health Safety and Security company standards and HACCP standards are maintained and carried out. They must be monitored regularly to assist in scoring 100% on health and safety audit.
Organize food production in a cost effective and hygienic manner.
Prepare menu in accordance with quality, availability and seasonality ingredients and ensure market lists are completed on a daily and weekly basis.
Assist in formulating, coordinating and supervising all menu planning and implementation in the Chinese BBQ Kitchen.
Ensure food standards and presentations are maintained and continuously improved.
Together with Executive Chinese Chef be responsible for training and discipline of all Chinese Kitchen colleagues.
Use the Colleague Handbook in understanding the consistent way of Communicating Rules & Regulation to our Team.
Constantly strive to improve operating procedures.
Identify opportunities for improving the efficiency of the operations that will benefit our guests.
Identify opportunities for reducing costs without affecting the level of service or product received by our guests.
Propose, and initiate when approved, new services and products for our guests.
Assists in developing Standard & Procedures.
Being an effective listener, before acting is essential. (Seek to understand)
Controls the Effort of superior Cleanness thru out all Culinary Departments.
Control all efforts that our entire superior Save and Sound codes are in place at all times.
Perform any other reasonable duties as required by the Executive Chinese Chef from time to time.
Required Qualifications:
Two-year degree or Apprenticeship.
Up to Date Sanitation Classes.
Minimum of 10 years in the luxury hotel culinary business.
Minimum of Five years experience as a Chinese BBQ Chef.
Thorough knowledge of Gastronomy.
Working knowledge of beverages.
Extensive knowledge of kitchen equipment.
Working knowledge of mathematics for recipes, ordering, and financial research purposes.
Working knowledge of computers and basic software.
Ability to dictate responsibility, pay attention to detail, handle multiple tasks and show a high level of patience.
Possess a good written and verbal command of the English and Indonesian Language.
Be a self-motivator and motivator of others.
Possess a friendly, energized and outgoing personality.
Passionate, creative and a excellent hands on trainer.
Contact:
Alan Orreal | VP – Culinary Operations
Alan.Orreal@atlantisparadise.com
22-Nov-2021 3:57 PM

03-Apr-2021 1:11 PM

Head Chef
Atlantis Paradise Island Bahamas
Paradise Island, Bahamas (Overseas)
Job Summary:
Supervises and coordinates activities of Cooks, Sous Chefs and other workers engaged in preparing and cooking foodstuff, also ensuring the quality preparation of all menu items and proper handling/storage of all food items in accordance with the standards.  Assumes all duties of the Executive Sous Chef in the chef's absence.
Main Duties and Responsibilities:
Establishes menu forecasts based on house counts or business forecast, previous experience, date, etc.  Posts the menu forecast for all kitchen employees to view.
Ensures methods of cooking, garnishing and size portions are as prescribed.
Meets with Sous Chef and Executive Sous Chef to review daily specials, schedules, assignments, anticipated business levels, banquet event order, banquet plate up assistance, post-function sheets, equipment needs, cleaning supplies, health/safety and sanitation follow-up and any other business demands.
Schedules kitchen employees in conjunction with business forecasts and predetermined budget.
Ensure that opening and closing duties are completed to standard.
Ensures the F&B service staff is informed of 86'd items and amounts of available menu specials throughout meal period.
Verified that quality standards, departmental rules, policies and procedures are maintained by kitchen employees.
May be required to prepare special diets according to specific guidelines.
Monitors and maintains cleanliness, sanitation and organization of assigned work areas and reach-in coolers.
Trains cooking staff in fine points of cooking production, principles and practices.
Keeps medical health certificate current.
Performs other reasonable duties that may be requested from time to time.
Required Qualifications:
Degree from a post secondary culinary arts training program
Minimum of 3 years experience in culinary position in high volume restaurant/hotel
Food Handling certificate
Knowledge of food cost control
Experience working all kitchen stations
Proficient in Microsoft Office and Inventory software
Contact:
Alan Orreal
VP-Culinary Operations
Alan.Orreal@atlantisparadise.com
22-Nov-2021 3:36 PM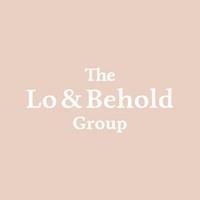 Cook/Senior Cook /Chef De Partie & Sous Chef
The Lo & Behold Group
Will commensurate with experience
Straits Clan (Kin restaurant & Clan café)
The Warehouse Hotel (Po restaurant)
Le Bon Funk
Esora
Contact: Please write in with CV to careers@lobehold.com
29-Nov-2020 10:16 PM