On behalf of Mr. Yeo See Kiat – Bailli Délégué & Chaine council, Chaîne des Rôtisseurs is pleased to extend ALL chefs regardless, a special Chaine members' rate  of $220 for the Culinary Olympics Champion dinner on 15 July.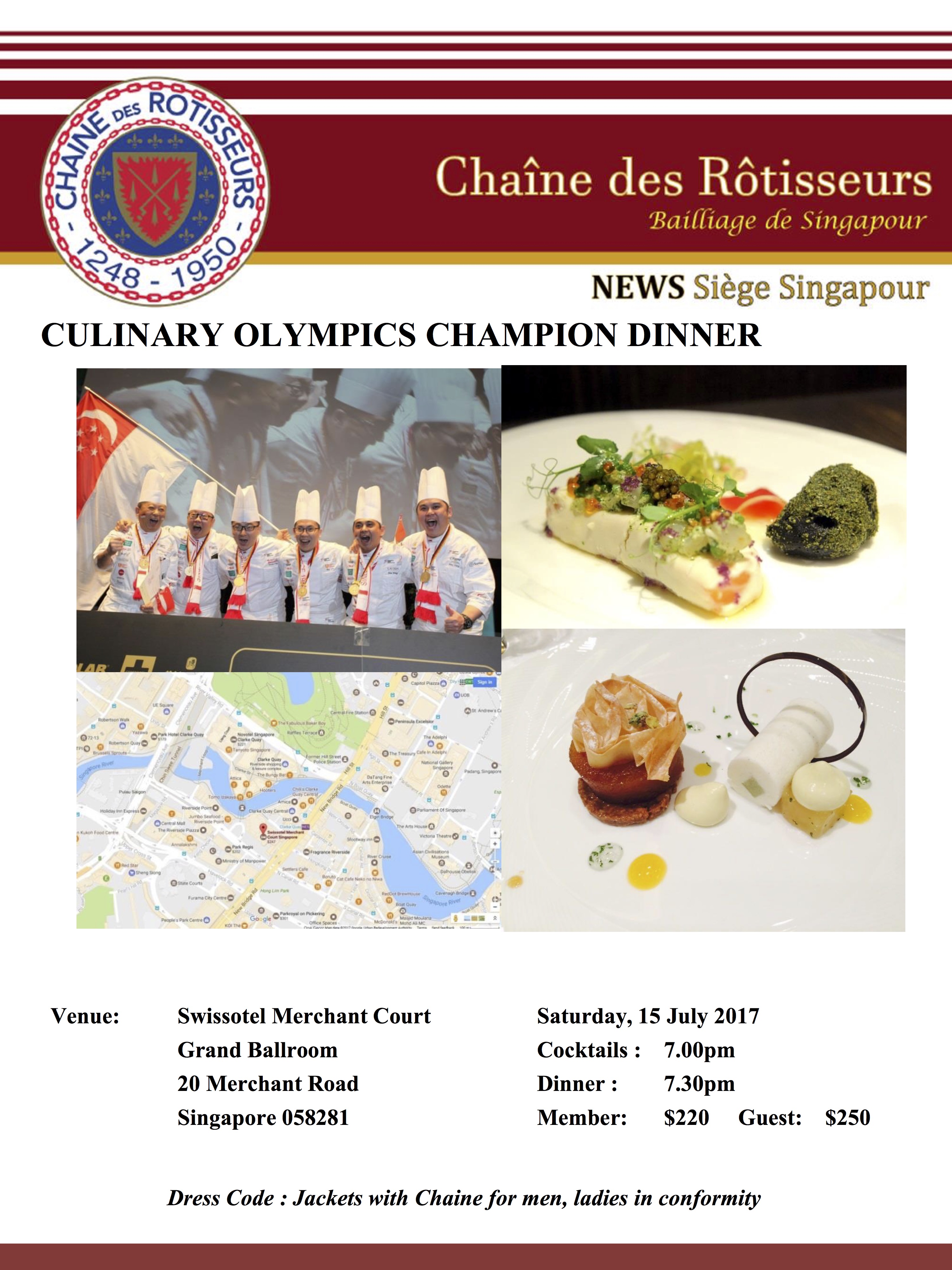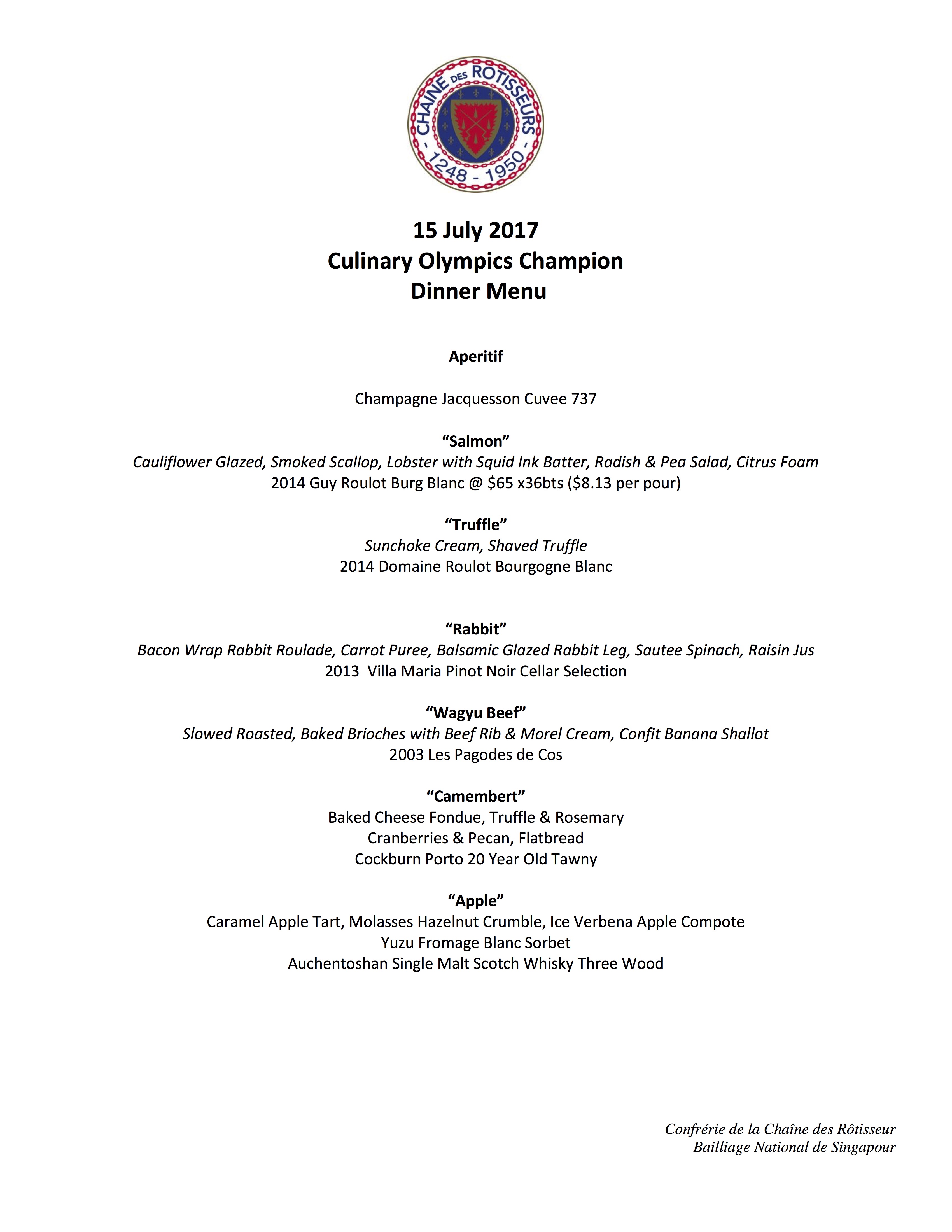 Come celebrate Team Singapore's finest achievement.  Chaine Singapore is blessed with high involvement by the culinary profession, with over a third of our membership wearing the Professional ribbon. Don't miss this rare opportunity to savour our Olympic Champions culinary creations!
The Singapore National Culinary Team cooked its way to an Olympic Gold medal at the recent Ika Hoga Culinary Olympics, which saw 30 of the world's top national teams battle for the title. Held in Erfurt, Germany once every four years, the Ika Hoga Culinary Olympics is one of the world's most prestigious culinary competitions.
The Singapore team was crowned overall champion at the competition, making Olympic history by being the first Asian country to win both the Cold Display and Hot Cooking Categories. While the Singapore Team has put up stellar performances at various international competitions, garnering many top accolades, this is the first time Singapore has won the Culinary Olympics since its inception in 1896.
To register for this special Chaine dinner, email Edmund Toh at etoh@shatec.sg